Real Names
: Fabrice Delcambre & Sébastien Plé
Hometown
: Marseille, France
Genre
: Super Comic Electro Crunk
Best known for
: Crazy antics behind the decks...
About
: Real heroes don't wear masks. They don't wear tights or capes... They smash the sh*t out of smiley party people on dancefloors across the globe.
This is the story of
StereoHeroes
.
Seb & Fab met with a mutual desire to bring smiles and raise hands on the dancefloor. Energy within raves was wavering & the mission (that they chose to accept) was to re-light the inferno.
They began producing originally just to give their ears a rest from minimal sh*te sweeping the clubs in the noughties. Luckily for them (and us) their smutty basslines & jumping rhythms made waves.
StereoHeroes
have since rocked the biggest international music festivals, played alongside & been supported by the biggest fish in the industry, played 3 world tours & produced around 100 tracks featured on some of the most reputable record labels in the industry including;
Dim Mak
,
Freakz Me Out
,
Citizen
,
Boxon
, &
Crux
.
A personal favourite from
StereoHeroes
comes in the form of '
The Lost Generation E.P.
' - the remains of a computer crash while they were last touring the USA.
Has the XY chromosome had a wet dream?
-=-
Love
StereoHeroes
? We do!
Check out the
StereoHeroes
back catalogue of tracks on iTunes
Dirty Smart recommends
StereoHeroes & Mustard Pimp - Shark Spray
-=-
www.stereoheroes.com
www.facebook.com/stereoheroes
www.twitter.com/stereoheroes
Crystal
StereoHeroes (Dim Mak)
Waxworks
StereoHeroes (Child's Play)
Shark Spray
StereoHeroes, Mustard Pimp (Boxon)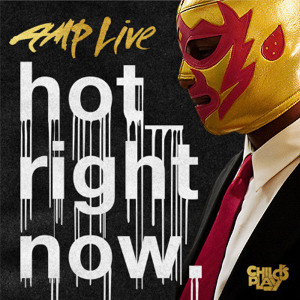 Hot Right Now
Amp Live (StereoHeroes Dub Remix) (Child's Play)
Boom Slang
StereoHeroes (Leonizer)
Fin Fang Foom
StereoHeroes feat. Little Prince (Boxon)
Washout
StereoHeroes (Mustard Pimp Remix) (CRUX)
Wild Child
StereoHeroes (Le Castle Vania Remix) (Freakz Me Out)
Poundscake
StereoHeroes (Big Splash Records)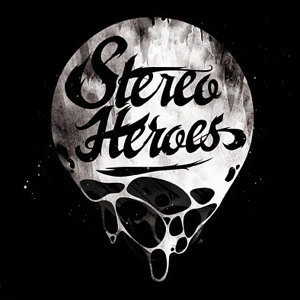 Night Hawk
StereoHeroes (Freakz Me Out)
We Are Back
The Boomzers (StereoHeroes Remix) (Freakz Me Out)
Clark Kent
StereoHeroes (Coco Machete)
Lamborghini Lungz
StereoHeroes (Because Music)